Create perfect TikTok challenges
TikTok is much more than a platform for teenagers. Even before the pandemic, it was already one of the fastest growing social networks. Therefore, brands have set their efforts to develop their marketing strategies on TikTok, and one of the most viral and effective formats are the challenges.
If you also combine it with a proper influencer marketing campaign, the process can be much faster and positive for your brand. SocialPubli is a specialized tiktokers agency that can help you develop your campaigns and reach the right target.
Although it is very easy for content to go viral on this platform organically, not all brands succeed. If you want to know how to make the best challenges on TikTok to make your brand known, present a new product or simply to give it a boost, be sure to read this post.
What are TikTok challenges?
TikTok challenges have been the viral phenomenon during the confinement and even older people joined many of the famous challenges that circulated on the platform. The dead hours at home allowed many users to spend their time practicing and brands to create original content.
A TikTok challenge is one in which a brand asks users to perform a certain action tagged under the same hashtag in order to collect all the videos that are uploaded. The process is very simple, but it is necessary to use imagination and add humor to win over users. The challenges can be dances with contagious movements, makeup, costumes, jokes or any other funny action you can think of.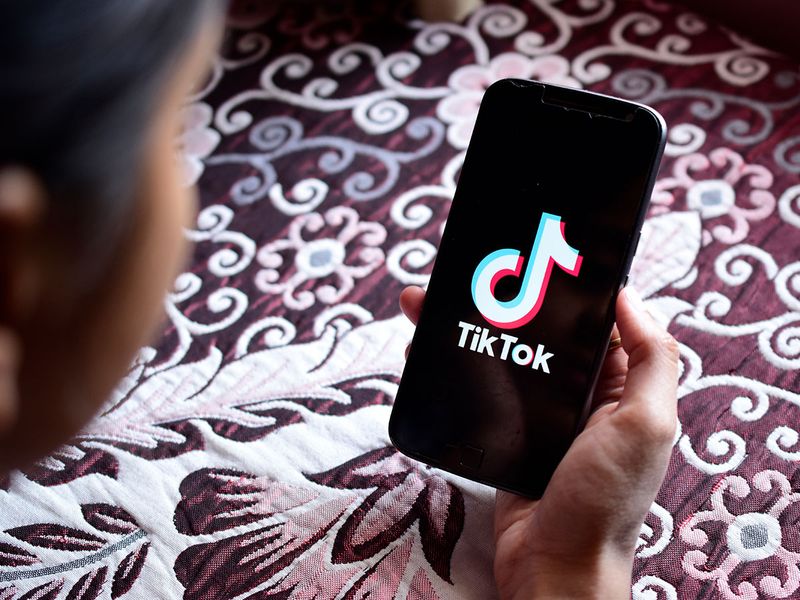 How to create challenges with branded hashtags and how to use them?
Just as they work in other social networks, hashtags in TikTok are important for tagging information and common topics of conversation. In the app's search bar, users can search for other profiles, sounds and also hashtags. In this way, the function of the hashtag is to tag specific content so that users can find it more easily.
So, if we want to be found easily on TikTok, what do we have to do? Exactly, tag our publications with hashtags. This will help you to make your content, and consequently your products, more visible, helping to strengthen your brand's branding. In addition, it is a good way to gain followers quickly and reinforce your digital marketing strategies, thanks to its rapid viralization.
To create a successful challenge it is important to think of a hashtag that has a hook, make special emphasis on this point and do not create a random hashtag. It must be easy to pronounce and remember, so it is preferable that the name is related to the challenge itself and to the brand.
The most viral TikTok challenges
VogueChallenge
Who hasn't dreamed of being on the cover of a magazine? This challenge could be your chance to make it come true. It consists of creating a montage with a photo of yourself so that it looks like you appear on the cover of Vogue magazine. The first thing you have to do is choose the photo or video you like the most. Then edit the photo to include the Vogue logo, this can be done from different retouching apps for cell phones or from Photoshop. There are different formats of the logo, you can also add filters, text or whatever you want. The last step is to go to TikTok and upload the montage.
EyesLipsFaceChallenge
The #eyeslipsface challenge was promoted by the cosmetics brand e.l.f., whose acronym corresponds to the words "eyes", "lips" and "face". The challenge is accompanied by a song created exclusively for the campaign, on which users make a video showing. The slogan of the challenge is that e.l.f. is for all eyes, lips and faces.
The challenge was an instant success, becoming one of TikTok's fastest growing campaigns. TikTokers contributed nearly 5 million videos, reaching 6 billion views. In addition, celebrities also joined the challenge organically increasing virality.
DogecoinChallenge
For this challenge you don't have to learn any TikTok dance moves to participate. It basically consists of encouraging people to invest in a cryptocurrency called Dogecoin, similar to Bitcoin, with the difference that Dogecoin was started as a joke.
The name itself is a reference to Doge, the Shiba Inu dog that you've probably seen in meme form all over the internet. Historically, Dogecoin has not been a big-ticket cryptocurrency, however, the joke seems to have worked. Dogecoin's price nearly doubled after the challenge. But according to fans of the TikTok cryptocurrency, its low value is exactly what makes it ideal for investing right now.
CrocsChallenge
Rubber shoe brand Crocs launched its TikTok profile and within a week it was being followed by more than 100,000 people. It is not surprising, because before this, some viral challenges related to these sneakers were already circulating on the platform. One of them was the shaving cream challenge, which consisted of filling a Croc with shaving cream and putting the foot inside so that the foam would come out of the holes.
To keep the momentum going, Crocs launched a contest with musician Post Malone, inspired by the song "I'm Gonna Be" with the lyrics, "Richard Mille my watch; Thousand Dollar Crocs." The #ThousandDollarCrocs challenge encourages fans to post content on TikTok that shows what their $1,000 Crocs would look like by customizing them to their liking.
If you want to learn how to buy tiktok likes, kindly visit their page for more useful information.